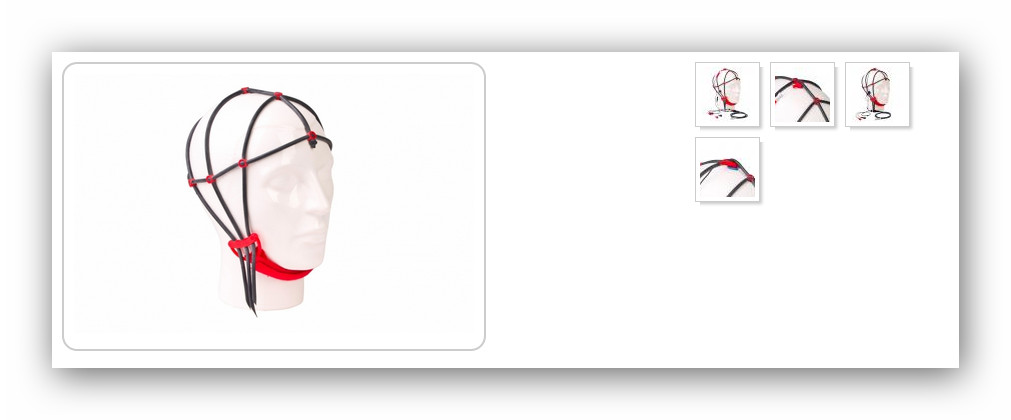 The NeXus Minicap enables an excellent cap and quick way to do up to 4 channels of EEG with your NeXus.  It is made out of stretchy rubber material and comes in four sizes: extra small (42-47), small (47-52),  medium (52-57) and large (57-62).
The NeXus Microcap can be used with the NeXus EXG Sensor or NeXus EXG TP Sensor. Just connect Blue Disc Electrodes EEG or theNeXus Minicap Electrodes to your sensor and position them beneath the cap. The electrodes can be applied with just Electrogel(applied with a Syringe and Blunt needle) or by using Nuprep and Ten20.
Note: As an alternative to mastoid reference, you could also use our Earclips NeXus EXG Sensor or Earclips Minicap Electrodes.